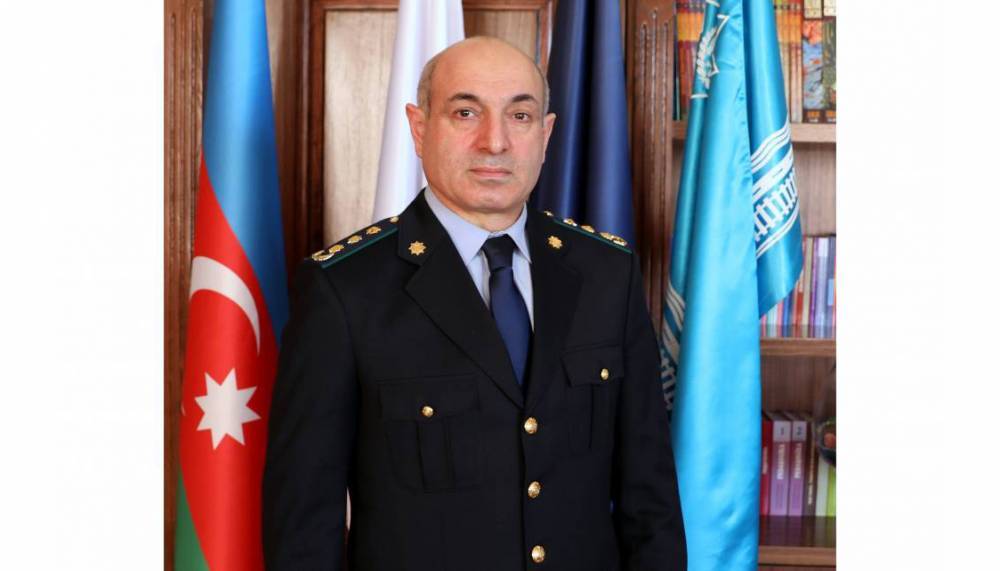 Chief of the Customs Academy, Gulu Novruzov: "2020 has been a Year of Victory for Azerbaijan"
An online meeting dedicated to the results of 2020 was held at the Academy of the State Customs Committee.
Chief of the Academy, Gulu Novruzov said that despite the pandemic situation around the world and in Azerbaijan, 2020 was a successful year for both the country and the Academy. He said that this year is the Year of Victory for Azerbaijan. Emphasizing the glorious victory of the Azerbaijani Army in the 44-day Patriotic War led by Supreme Commander-in-Chief Ilham Aliyev, Mr. Novruzov said that this victory marked a golden year in the history of Azerbaijan.
Speaking about the participation of Customs officers in the war, including employees and graduates of the Academy, Gulu Novruzov noted that each of us is indebted to the souls of all heroic veterans and holy martyrs.
Gulu Novruzov touched upon the activities of the Academy in 2020. Reminding that 2020 has been declared the "Year of International Cooperation" at the Academy, Gulu Novruzov expressed satisfaction with the work done in this area during the year. The Chief of the Academy spoke about the bilateral agreements signed with different countries such as North Macedonia, Estonia, Lithuania, Latvia, Spain, Ukraine and Korea. Talking about cooperation with edX® platform, Gulu Novruzov mentioned that not only the students of the Academy but also the Customs officers have the opportunity to benefit from edX® courses. He noted that the representation of the Academy on international platforms created new opportunities for cooperation.
Mr. Novruzov talked about the cooperation of the Academy with the Turkish Standards Institute (TSI) and the work done in connection with ISO and thanked the ISO working group.
Regarding the educational process in a pandemic situation, he said that the online teaching and assessment process was successfully implemented. He noted the high attendance of students in online classes. Gulu Novruzov also spoke about the work to be done and the tasks ahead in the direction of staff training, as well as the organization of in-service trainings.
Gulu Novruzov congratulated the students, faculty, and staff of the Academy on the occasion of the International Solidarity Day of World Azerbaijanis and the New Year and wished success to each of them.