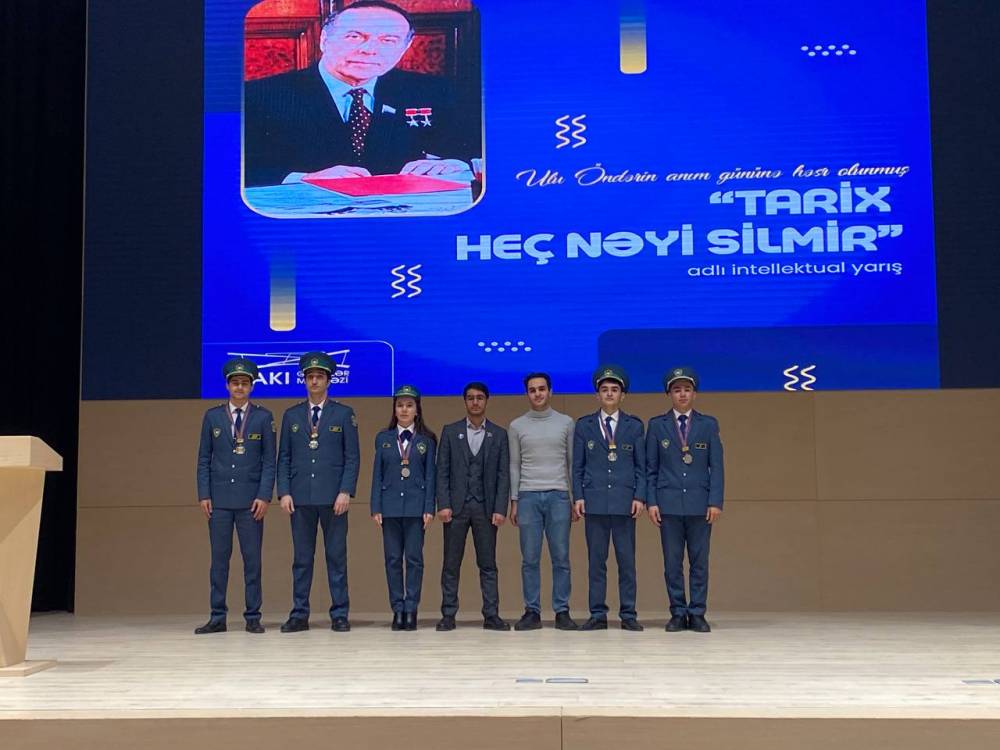 ASCCA Students took part in "History does not erase anything" What? Where? When? Intellectual Competition
The team of the Academy of the State Customs Committee successfully performed in the intellectual competition "History does not erase anything What ? Where? When? " dedicated to the national leader Heydar Aliyev's memorial day on December 12, initiated by the Baku Youth Center.
ASCCA studentstook the second place in the competition among students of higher education institutions. The competition was aimed at to get acquainted with the political course of the great leader Heydar Aliyev, who left indelible marks on the fate of the Azerbaijani people and to learn about the life and work of prominent personalities.
At the end of the competition, the winning teams were awarded medals.