Chairman's message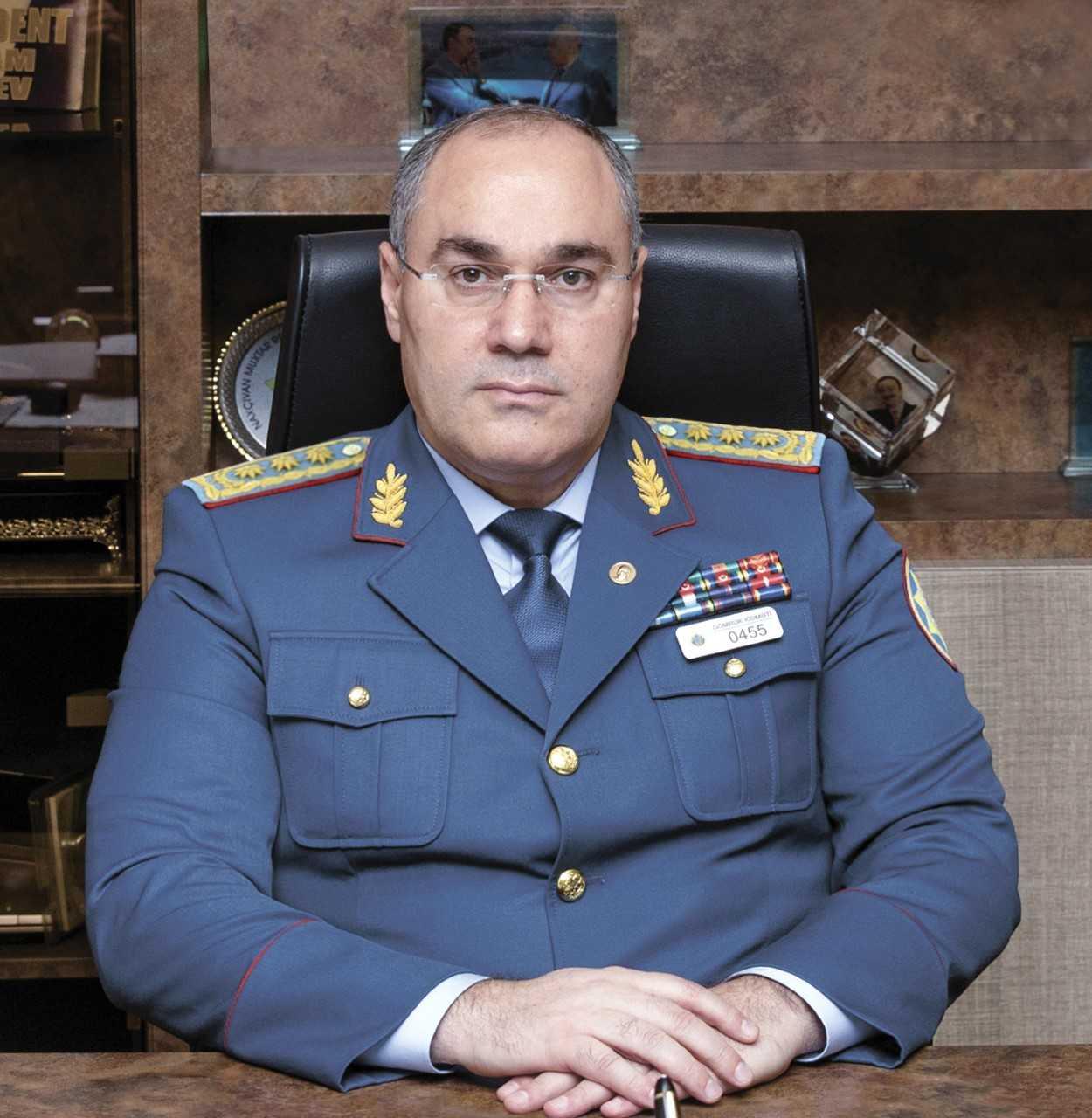 Safar Mehdiyev
Chairman of the State Customs Committee of the Republic of Azerbaijan
lieutenant-general in customs service
The main activities of the Customs service of the Republic of Azerbaijan include the protection of economic and national security of the republic, as well as the health of the population; enhancing the social welfare of our people; facilitating international trade and ensuring security, assisting the fight against customs offenses and international terrorism; electronicization of the Customs system and minimization of officer-citizen contacts.
The national leader of the Azerbaijani nation, Heydar Aliyev noted that the Customs service is one of the main attributes of the independence of each state and emphasized that the Customs service does not only play an economic role, but it also functions as an organization which is necessary to protect the state independence of Azerbaijan.
By the order approved on February 1, 2007 by the President of the Republic of Azerbaijan, Mr. Ilham Aliyev, who successfully continues the political course of the Azerbaijan's great leader, launched the "State Program on the Development of the Customs System of the Republic of Azerbaijan for 2007-2011" which was important in terms of the development of the Customs service.
In this context, innovations and transparency in Customs services have facilitated the simplification of Customs procedures, the development of entrepreneurship, export potential of our country, and the easy and fast implementation of international trade. This has contributed significantly to the formation of a competitive economy in our country and the strengthening of state economic security.
Undoubtedly, the basis of all these activities is the training of professional Customs officers who are equipped with modern knowledge and approaches. In this regard, the Academy of the State Customs Committee was established by the Decree of the President of the Republic of Azerbaijan on January 24, 2012, which began its activity in September 2014. The Academy is one of the institutions of higher education which has a strategic importance for our country because the Customs sector is a rapidly changing area both in legislative base and technological capabilities, and also in the approaches and methods. The success of the Customs service is contingent upon the provided training in accordance with international standards in this area and the continuous development of the knowledge, skills and approaches of thousands of Customs officers.
We have international contacts in Customs field such as the World Customs Organization Training Centers in Baku, the WCO's European Regional Office for Capacity Building in Baku and the Regional Office of the International Customs Universities Network. In April 2019, selection of Azerbaijan as a Deputy Chairman of Council for Customs Cooperation of the World Customs Organization and a leader for the European region for two years provides additional opportunities for our Academy in the direction of professional training.
I wish the Academy every success in this honorable mission!