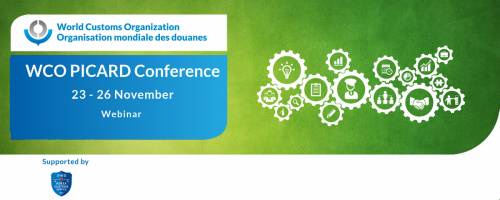 General Info
Location : Belgium
Place : Web Conference
Registration duration : 01.09.2020 - 26.11.2020
15th Annual WCO PICARD Conference
23.11.2020 - 26.11.2020
Partnerships in Customs Academic Research and Development (PICARD) is a program of the World Customs Organization (WCO).
The WCO PICARD Conference provides a platform for academics and policymakers from around the world to present their research, interact, and discuss vital policy issues that impact Customs and international trade. This year, for the first time, the four-day conference will be organized virtually.
More information: event's webpage.
Conference agenda presents the speakers and topics.
Organizer: World Customs Organization